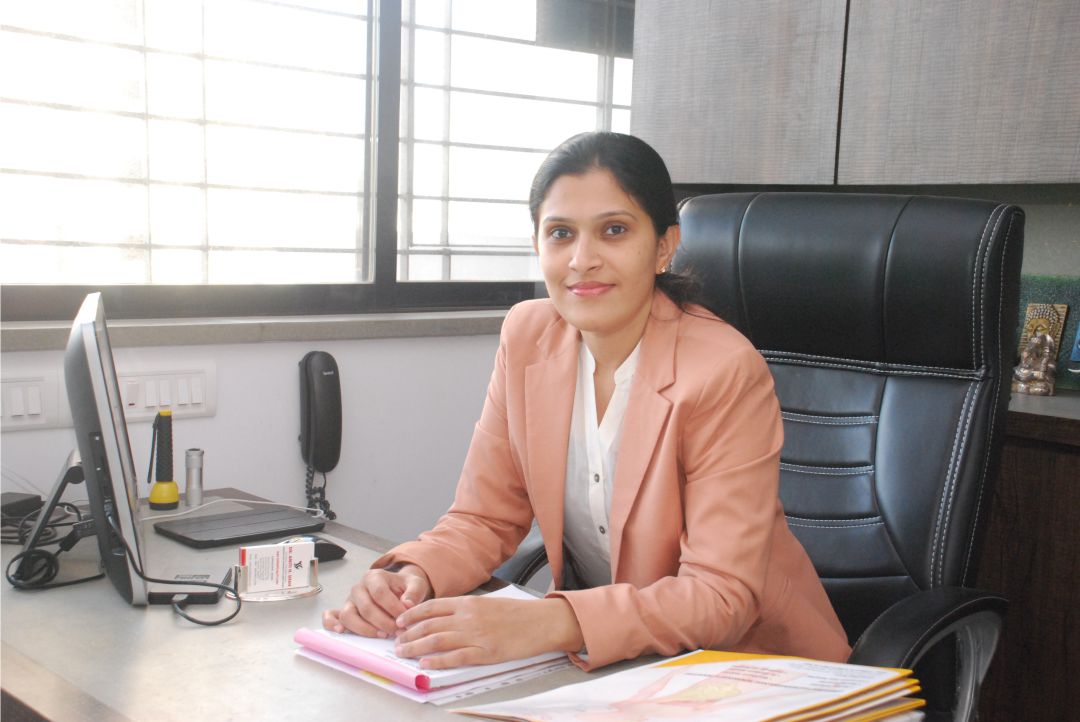 DR.AMITI SHAH
DNB Plastic Surgery (New Delhi)
DNB General Surgery (Mumbai)
Fellowship in Breast Reconstructive & Cosmetic Surgery (UK)
Dr. Amiti Shah is a Consultant Plastic & Cosmetic Surgeon. The field of Plastic Surgery had fascinated her right from the days when she was training to become a general surgeon. After completing her training as a general surgeon, she pursued her field of interest and has undergone intensive training in Plastic and Cosmetic Surgery in New Delhi and Mumbai. She has worked and trained under eminent Plastic Surgeons during her tenure of post-graduation as well as after that. She has also visited Premier institutes in UK to upgrade her skills in Breast Reconstructive and Cosmetic Surgeries.
If asked regarding her field of interest within the vast domain of Plastic Surgery, her immediate reply is Cosmetic Surgery, mainly covering Body Shaping Procedures. As a female Plastic Surgeon she feels, no woman should ever shy away from asking her surgeon to shape a particular part of her body. As quoted by Michel Angelo, the famous sculpture "Beauty lies in the stone, I just carve it out and set it free", Dr. Amiti Shah feels this statement is apt for her field of interest as she as a surgeon does the same for her patients.
Body Shaping procedures such as Liposuction, Breast Augmentation, Breast Reduction, Breast Lift, Tummy Tuck (Abdominoplasty), Body contouring post massive weight loss and cosmetic gynaecological procedures are her forte and she looks forward to the gleam in the eyes of her patients as well as the regained self-confidence each patient exudes after the surgery. She always tells her patients that the concept of attractiveness is innate and is similar across cultures and religions and there is nothing wrong in wanting to look attractive.
Dr. Shah always tries to thoroughly understand the motives, desires and expectations of her patients and gives them realistic opinions for the same. She is patient and genuine during her consultations and encourages her patients to speak out their fears and expectations.
She is attached to many private hospitals in South Mumbai including BHATIA HOSPITAL, WOCKHARDT HOSPITAL, St. ELIZABETH HOSPITAL and APOLLO SPECTRA HOSPITAL.
She is also attached to K. J. Somaiya Medical College where she does reconstructive surgeries for the under privileged and also teaches the post graduate students. She has been a part of surgical camps which are organised for rehabilitation of burns victims.
She has publications in national and international journals and has won the Best Paper Award in 2016 for her paper published on Liposuction in the Indian Journal of Plastic Surgery.
She says that the Success of Medicine is not in giving pleasure but in relief from pain; and Plastic Surgery goes a step beyond. It adds to beauty, boosts moral and brings the smile back and she would always strive to achieve these goals with each and every patient of hers.
To Book you appointment: Call +91 87795 36240.
She is Member of
Association of Plastic Surgeons of India
Indian Association of Aesthetic Plastic Surgeons
Association of Medical Consultants, Mumbai
Indian Medical Association
Mumbai D Ward Medical Association
Education
MBBS - Maharashtra University of Health Sciences, 2003
DNB General Surgery - National Board of Examinations, 2008
DNB Plastic Surgery - National Board of Examinations, 2012
Fellowship in Breast Reconstructive & Cosmetic Surgery (UK), 2015
---